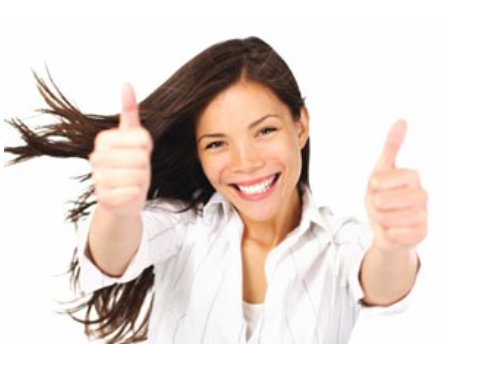 Consumer delight should be the driving force or the high bar that marketers and product developers strive to achieve. A delighted consumer is a satisfied consumer; a long-term consumer is a more profitable consumer.
Consumer delight is the moment that occurs when someone using your product or services finds their emotional and physical needs well satisfied and their expectations well exceeded. Delighting your customers usually requires doing something they did not think possible or delivering a level of service not expected. It will result in your consumers being so thrilled with your product or service that they may tell others about it. 
A Personal iPhone Example 
A personal example of consumer delight would be when my wife got her first iPhone several years ago. She would probably be considered a late adopter of the iPhone. In fact, she claimed to be content with her "dumb" phone, although she could be heard muttering complaints on occasion. She quickly pronounced the iPhone one of the best gifts she has ever received. "I can do everything on it!" The device allowed her to accomplish her daily tasks such as checking email or getting directions to a destination. Some emotional needs were also satisfied through connecting with friends and family via phone or Facebook.
A couple years later I gave her an iPhone 5S for her birthday. Although she was very grateful for the gift, she did not have the same reaction as when she received the first iPhone. Her expectations had changed. She certainly noticed the faster download speed, better resolution and the improved styling. However, these were incremental improvements to her and not the revolutionary step forward she experienced with the first iPhone. 
Context is king!
Delighting your consumer requires obtaining a thorough understanding of the context in which your product is being used and the needs they have within that context.
Can you clearly define:
When your product is being used?

Where is your product being used?

Who are the people that are around?

What distractions, if any, are present?

What are the emotional and physical needs of product users when your product is used?

What are their frustrations?

Are there unmet needs?

Are there compensating behaviors or actions used with your product and/or competitive products?

Are there gaps in the performance between current products and the consumer's desires? 
The Value of Delighting Your Customer
Consumer delight results in business growth, brand loyalty, repeat purchases and positive word of mouth. When people are delighted by your products, they will become champions for your brand.
My experience conducting research for several companies across various industries and my background as a product developer at P&G enables me to help project teams discern when they have truly delighted their customer or just given them a ho-hum experience. I have witnessed when new ideas are truly breakthrough and many that are just an incremental improvement. I would welcome an opportunity to help you design qualitative research that can uncover insights to guide the development of delightful experiences for your customers.